Remote working inarguably comes with benefits that millions want to keep. An Owl Labs report shares that 90% of workers are more productive working from home and 74% say it's better for their mental health.
Because the clear advantages of remote working have been apparent for years, Getro began as a remote-first company from day one (before it was cool). Of course, creating and operating a business with teammates around the world comes with its own obstacles but recent reports tell us that remote working will continue to be the norm as 84% of workers report being happier working from home.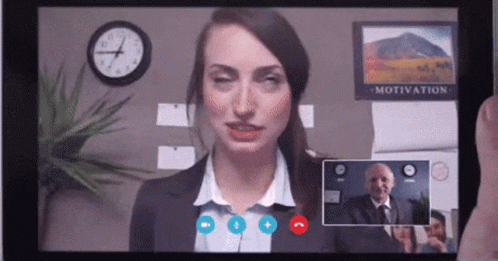 Better understanding the benefits of remote working helps leadership effectively connect with and guide teammates. Likewise, remote environments offer workers the opportunity to feel empowered in their work, investing in their company's success as it supports their freedom and personal autonomy in ways brick-and-mortar workplaces cannot.
Benefits of remote working
Access to top talent regardless of location
Teammate satisfaction
Diversity & Inclusivity
Greater opportunity for global connectivity
Opportunities for new industry to emerge
🦸‍♀️  Top talent
When Getro was formed, there was never a question about being a remote organization. The ability to connect with talent from around the world meant connecting with the people best suited to be on the team, regardless of where they lived.
Working remotely comes with its own unique challenges — hello, time zones —  but when you have teammates determined to succeed, obstacles become opportunities to engage in creative problem solving and communication.
😀  Teammate satisfaction
According to the Red Owl 2021 State of Remote Work Report, 84% of people report being happier working from home, and 82% share that it is better for their mental health.
When creating an infrastructure that serves global teammates, organizations have the opportunity to offer benefits teammates may not find elsewhere. Paired with the joys that come with working from home, teammates feel valued and are more likely to stay with a team knowing they're receiving benefits local organizations don't offer.
🤝  Diversity & Inclusivity
The structure of remote work lends itself to the greatest benefit of remote working: diversity and inclusivity.
A diverse global team delivers ingenuity, creativity, and a network of creatives who bring their own experiences to the table. Having a diverse team allows for examination of cultural norms, and discovering commonalities and differences that influence workflow and final products.
Working remotely offers the power of inclusivity. Teams are better able to accommodate the immunocompromised, persons with disabilities, and working parents. These demographics have a lot to offer, but having to be in a centralized location to work isn't conducive to their unique needs.
🌎  Global connectivity
Having teammates around the world means the reach and ability to make an impact in more than one town, one city, or one country. A globally dispersed team equates to an influx in economic development outside of major centers of commerce, not to mention the environmental sustainability it affords.

While working from home might feel like we're apart, we're actually doing more for the greater good than working in an office ever could.
📢 New industry
The growing culture of remote work has also made space for a new industry to emerge.
Start-up after start-up have transformed the remote working experience into a community effort, taking us out of our quiet homes into collaborative spaces with teammates around the world.
Our days are now filled with Slack conversations, Remotion virtual offices, Looms & Zooms. The development of tools that support remote work is a booming new industry that fosters creativity and creates more jobs around the world.
The bottom line
Remote work is beneficial for individual teammates, their communities, and the world. For platform managers involved with talent services, it also means your job becomes a bit easier. In the past, you needed to know the right introductions to make and ensure there was a location match. Now, you can decrease the amount of time and money spent on hiring and place the best people for the role regardless of where they call home.